Sidewalks and Steps
from Wright's Concrete
Sidewalks, Walkways and Steps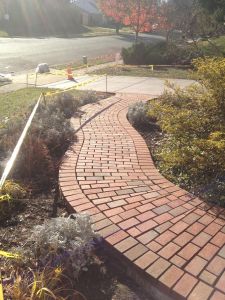 All our stone sidewalks are set into concrete to ensure maximum stability and strength. If you choose a traditional concrete walkway, it will be completed with a brushed finish.
Achieve the Sidewalk look you desire
Our team can install a sidewalk using traditional concrete or a natural stone of your choice. We can use a combination of brick and flagstone to create a unique design, and we will work around any existing flower beds or landscaping.
Replace old, crumpling Steps
Our experts will install safe and long lasting steps to your property. Whether they are needed from house to a sidewalk, walkway or patio to your house, we have the experience to complete the installation right the first time.
Long-lasting Materials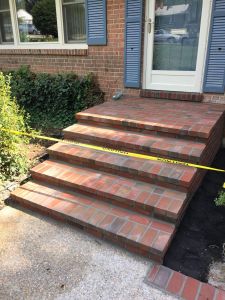 Wright's Concrete uses only high-strength concrete (minimum 4,000 psi), traditional brick, and natural stone to ensure you get a long lasting product. They will maintain their great look and require little maintenance work.
You may also be interested in some of our other services like patios/porches, garages/carports, driveways and retaining walls.
We are quite pleased with our new driveway, walk and porch. It looks great and has attracted a lot of attention from our neighbors. I think some of them will be contacting you with their own projects. Your crew was very professional, pleasant and quick. And thank you also for working within our schedule to have the work done.